Become an  
Underground Scholar
UNDERGROUND SCHOLARS APPLICATION/ INTEREST FORM
Our services extend to all formerly incarcerated and system-impacted students. We define system-impacted as a person who is legally, economically, or familially affected in a negative way by the incarceration and/or deportation of a parent or guardian.
Resources:
Student Spotlights:
New Student: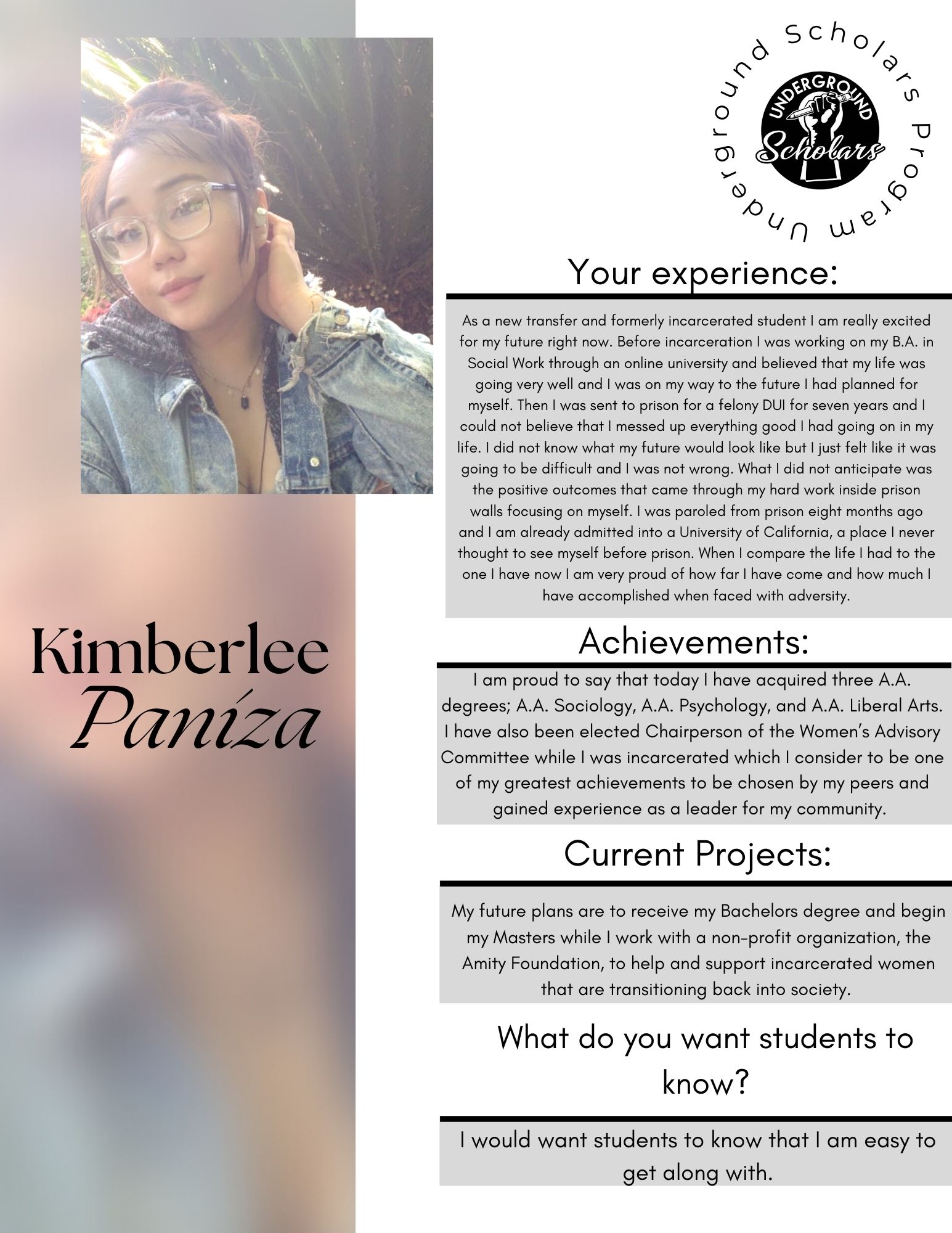 Current Student: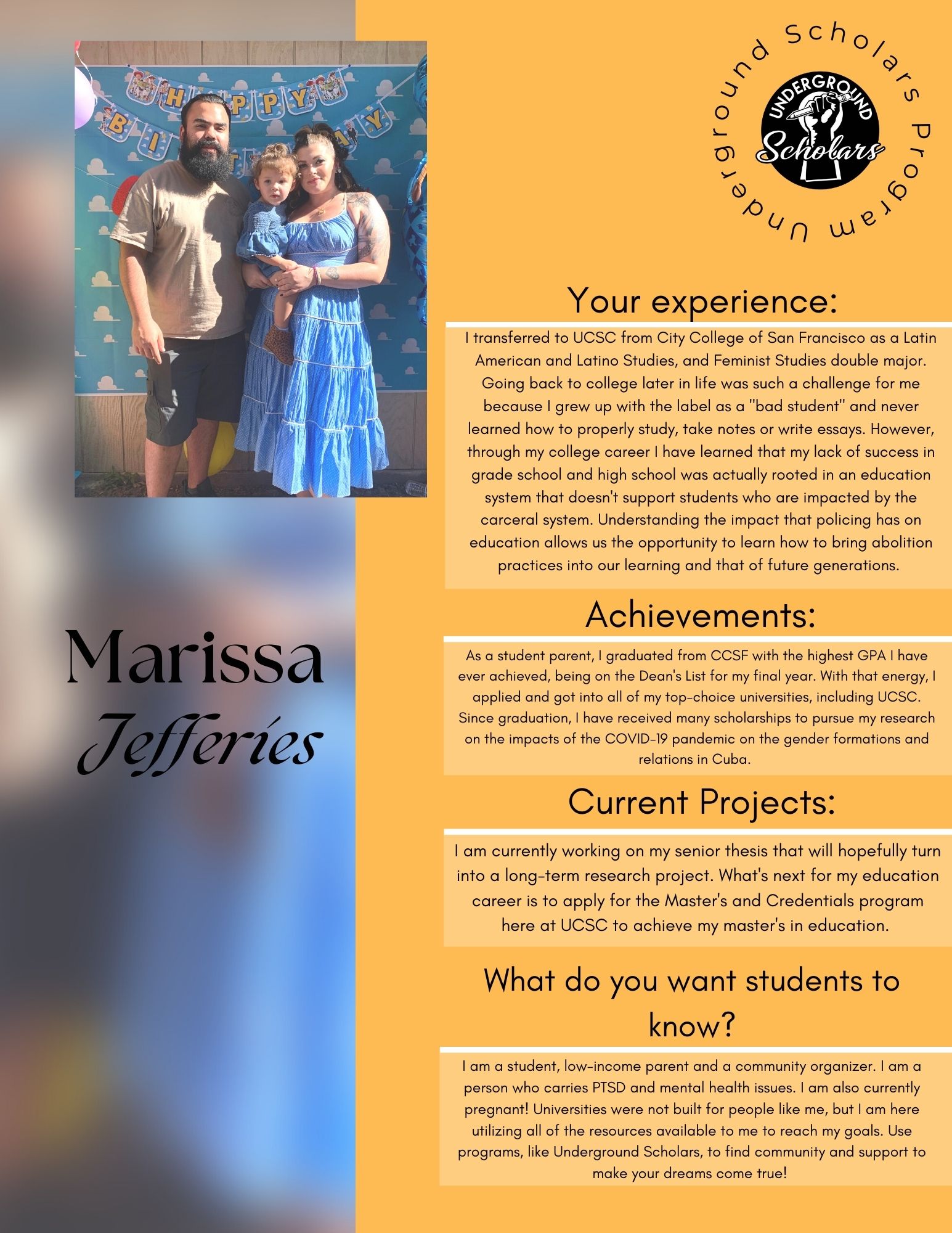 Alumni: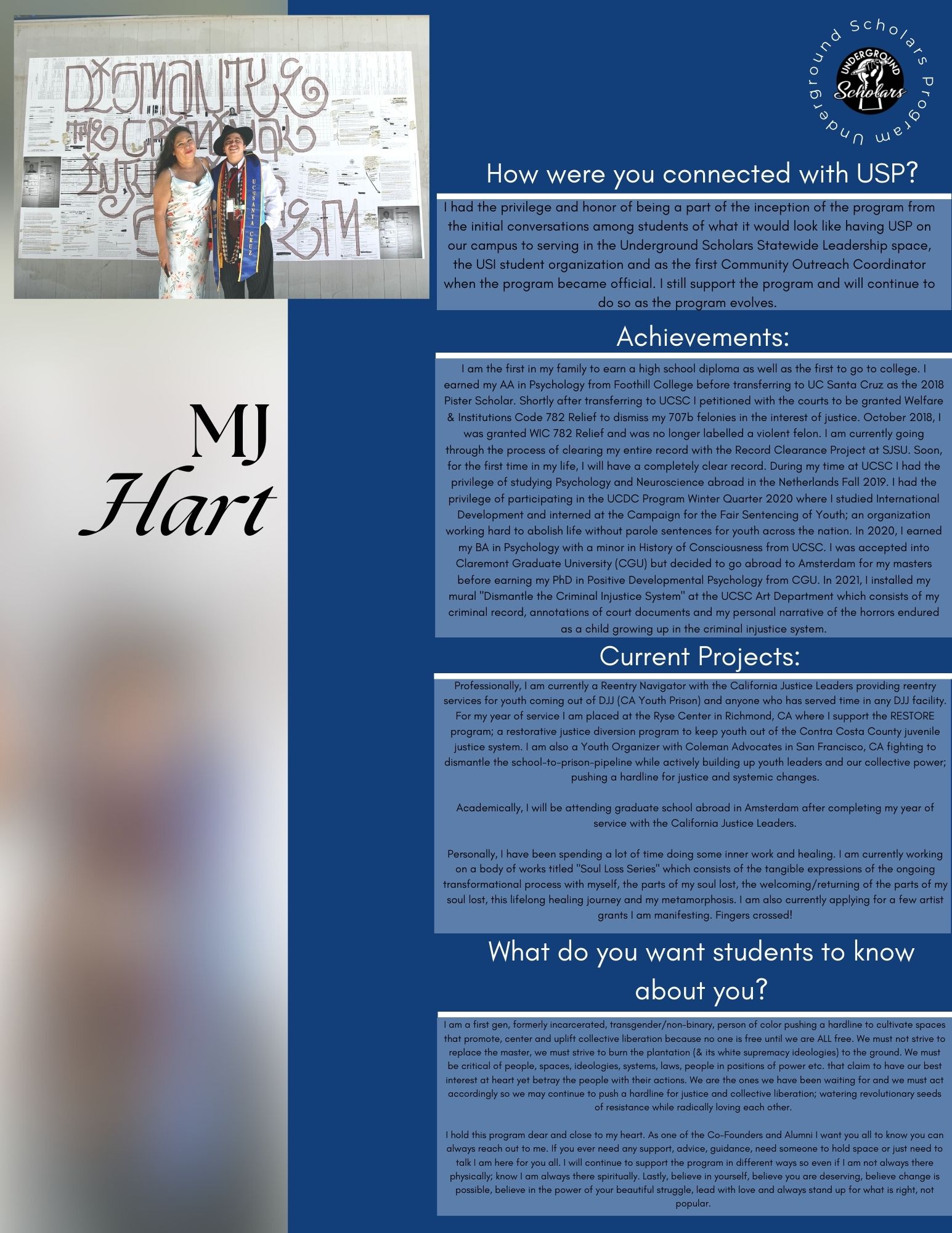 Get 
Connected
 Follow us on Instagram @undergroundcholarsucsc to stay updated on relevant Underground Scholars events! 
Email us at usp@ucsc.edu if you have any questions or concerns.